The Last Chapters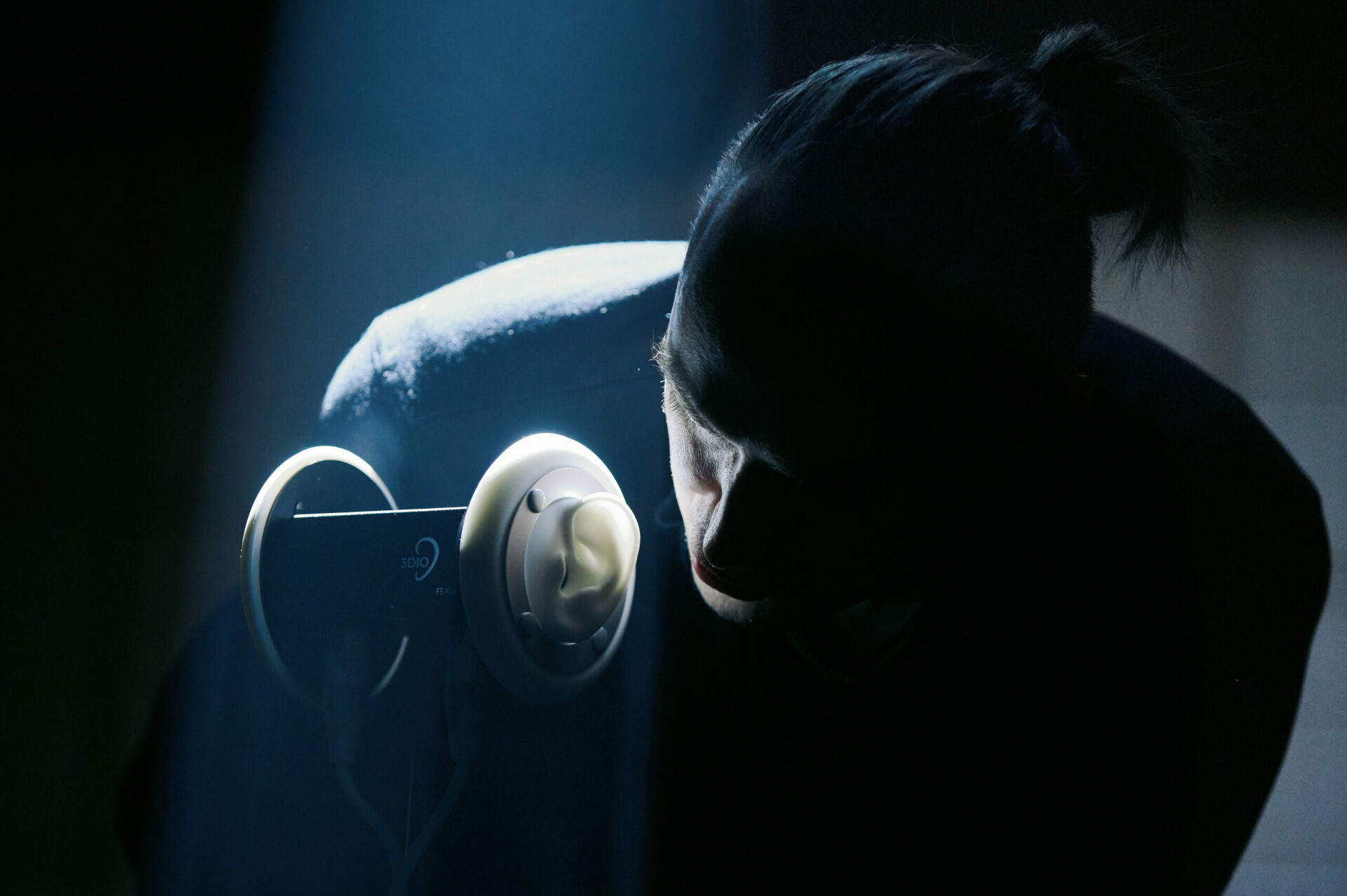 In his (temporal) eternal quest for finding the Story of all Stories, master storyteller Thomas Dudkiewicz storms the stage with his never ending story. His new solo performance The Last Chapters: An existential, immersive experience in which a storyteller dives into the mind of the comatose actor 'Thomas' in a desperate final attempt to bring him back to consciousness. The storyteller drags Thomas into a personal odyssey along the edges of the imagination and the Self. The subconscious is defined by chaos, the narrative by order. But the subconscious fights back. A cosmic battle of life and death.
Just like in Bedtime Stories the soundscape plays a vital role in the immersive power of this performance. This time Dudkiewicz uses a binaural audio systeem. A medium with which he explores and conjures infinite worlds to bring the ultimate story to life.
Credits
Concept, text and acting
Thomas Dudkiewicz
Director and dramaturgical advice
Thibaud Delpeut
Scenography and light-design
Hendrik Walther
Technical team
Sander van der Werff, Marcel Janssen, Ruud Lamers
Publicity/marketing
Esra J. Merkel & Pien Visser
Business management
Martha van Meega
Bussness assittent
Mara Liza de Bakker
Coproduction
Theater Rotterdam
Special thanks to
URLAND presents: The Last Chapters The research for this performance was done at the Innovation:Lab of Theater Utrecht (Samiha Awad, Abdelhadi Baaddi, Myrthe Ligtenberg, Sebastiaan Kox)
Reviews
"In deze audioperformance gaat Dudkiewicz als rasechte en buitengewone verhalenverteller door op de lijn van Bedtime Stories. Met een binauraal geluidsysteem wordt een soundscape gecreëerd die je, dankzij koptelefoon, volledig omringt. Op de bühne zien we een verteller met wat apparatuur, het verhaal sober aangezet met minimaal spel; de kracht zit hem in stemgebruik, tekst en bijkomende geluidseffecten. Meer is er niet nodig om een enorm rijke wereld te scheppen, die zeer nieuwsgierig maakt naar de uiteindelijke voorstelling."
Theaterkrant (Iris Spanbroek)
Agenda
23 February 2024 20:15
Try-out
24 February 2024 20:15
Premiere
26 March 2024 00:00
Frascati. Amsterdam
27 March 2024 00:00
Frascati. Amsterdam
28 March 2024 00:00
Frascati. Amsterdam
Played Venues
Explore The North / De Harmonie