In bed with Mozart
URLAND acts!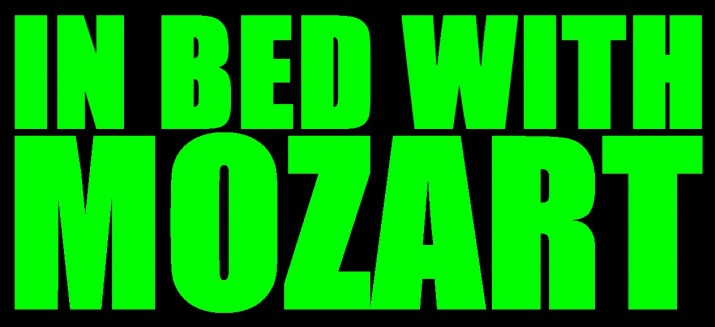 We are basically monogamous.
We are generally not unfaithful.
We do not always know what our loved ones are up to and would not want to know.
Our loved ones do not always know what we do and sometimes they want to know that.
What is infidelity today?
Mozart answers in his famous operas Le Nozze di Figaro and Così fan tutte:
We all do it. Preferably with others.
Led by Wunderbaum Theater Rotterdam and baroque orchestra B'Rock briefly worked together. Especially for festival Operadagen, they create a music event in a few days with attempted live adultery. The rising star soprano Sophie Karthäuser is singing Mozart arias and famous Flemish writer Annelies Verbeke wrote a new short text about the new infidelity and the power of the sexes.
Credits
Perdormance
Wunderbaum (Walter Bart, Wine Dierickx, Matijs Jansen, Maartje Remmers and Marleen Scholten), Ro Theater (Sylvia Poorta), URLAND (Ludwig Bindervoet, Thomas Dudkiewicz, Marijn Alexander de Jong, Jimi Zoet) a.o.
Soprano
Sophie Karthäuser
Music
Wolfgang Amadeus Mozart ( selections a.o. Cosí fan tutte, Le nozze di Figaro, Symphony nr. 38 KV 504)
Tekst
Lorenzo da Ponte and Annelies Verbeke
Scenography
Maarten van Otterdijk
Dramaturgy
Tobias Kokkelmans
Production coordinator
Carry Hendriks
Production assistent
Linda Visser
Producters
Theater Rotterdam (Wunderbaum, Ro Theater, Productiehuis Rotterdam, Rotterdamse Schouwburg) and Operadagen Rotterdam
Special thanks to
Oude Luxor
Reviews
Een vette knipoog naar het genre opera, een verrassende samenwerking tussen onverwachte partijen, en intussen muziek waaraan geen enkele concessie gedaan wordt – ook dit soort initiatieven maken van de Operadagen Rotterdam zo'n leuk, veelzijdig en interessant muziektheaterfestival.
Theaterkrant, 26 mei 2015
Played Venues
Operadagen Rotterdam