Patroon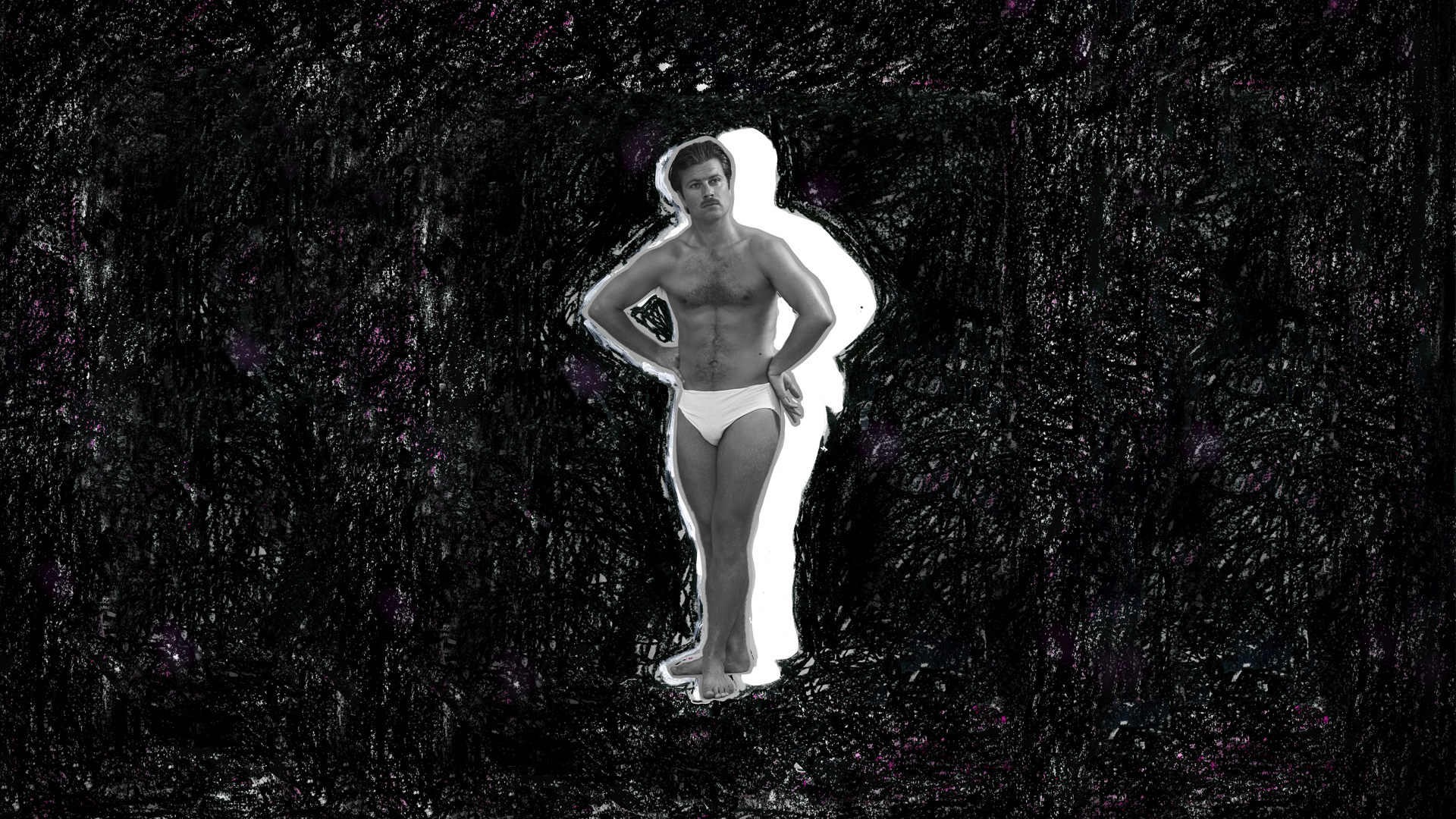 Everyone has a father. And every father is a son. Pattern. A pattern is as easily created as it is broken. Pattern. May I have a glass of water? Pattern. The stunning letter Kafka wrote to his stunning father is the premise. Pattern. Time for a response. Time to throw open the doors to the store! Pattern. Welcome to the family business! Pattern. Don't abandon me. Pattern. Shikisokusekū, kūsokuzeshiki! Pattern. Oh, you want a response? Pattern. Father responds. Pattern. Son through the eyes of the father in the eyes of the son. Pattern. Repeater of the same-old moves. This goes here. That goes there. Pattern. Allowing to break free at will. Pattern.
Pattern is a polyphonous solo by Ludwig Bindervoet written by his father Erik Bindervoet. Premise: the text Letter to His Father by Franz Kafka from 1924. About the eternally wandering son, fleeing the eternally absent father.
Ludwig Bindervoet
Ludwig Bindervoet is a member of performance collective URLAND and performed in productions of Theater Group Oostpool (Allemaal Mensen, They are just kids, On the Road). Pattern is his first very own solo production as a theater maker, directed by Naomi Velissariou.
About De Nieuwe Oost
De Nieuwe Oost is the unbounded production house in eastern The Netherlands. They guide and support promising new makers of theater, dance, literature, and music; and bring about remarkable projects and productions for audiences domestic and abroad.
Credits
Concept & performance
Ludwig Bindervoet
Director
Naomi Velissariou
Scenography & costume design
Katrin Bombe
Lighting design
Rob Daanen
Set construction
Roy van der Horst
Ilustration & design
Mathilde Bindervoet
Photography
Lonneke van der Palen
Special thanks to
Thomas Dudkiewicz. Patroon was made possible by: the Province of Gelderland, Fonds21, and Dioraphte.
Played Venues
Theater aan de Rijn, Theater Kikker, Frascati Theater, Theater Rotterdam, Schouwburg, Het Nationale Theater, HNT 2, De Nieuwe Vorst, Concordia, Stadstheater, LUX, HNT Theater aan het Spui, Theater Rotterdam Locatie Schouwburg, Frascati 2, MIMIK, Grand Theatre