URLAUB
an Italo-Disco-recreation-horror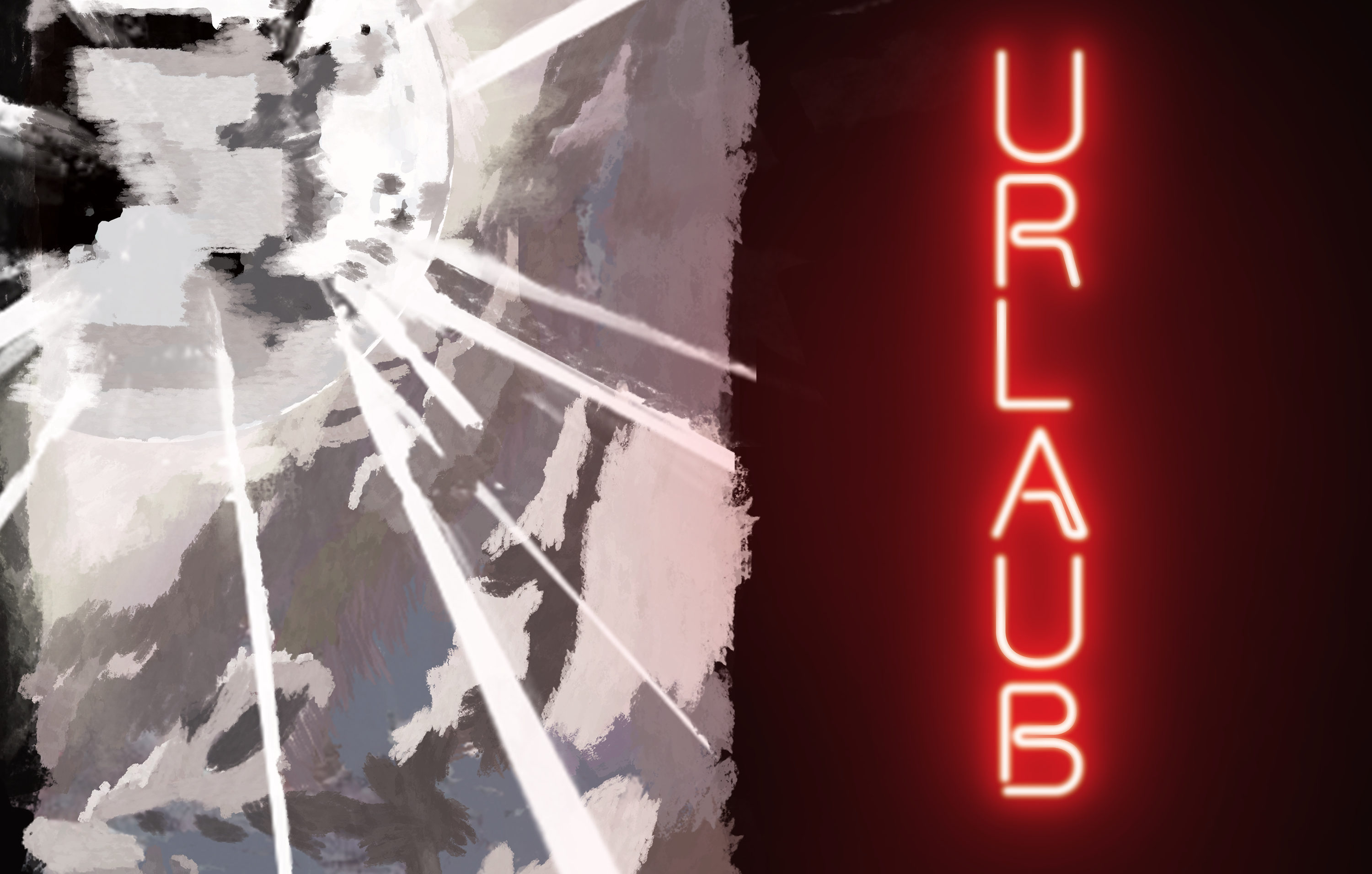 Welcome to the age of mental illnesses. The tired society is over-stimulated and hyperactive. The homo economicus marketed himself and silently weeps bitter Prozac-tears. We operate under voluntary restraint and relax in compulsive freedom. Mindfulness is restlessness.
Too much truth, too much untruth, too many expectations, too much data, too much access, too many friends … TRANQUILO. WE NEED TO GET AWAY. SEDATION. WE NEED VACATION FROM VACATION.
URLAND goes on a journey and packs: favorite music, nice costumes, and the father of all; Nietzsche.  Urland. URLAND: SWITCH OFF. URLAUB is a personal effort to reveal dramatic unrest and pass real-time.
Is that true vacation, emptiness?
URLAND looks for the meaning of nothing.
Credits
Concept and performance
Ludwig Bindervoet, Thomas Dudkiewicz, Marijn Alexander de Jong and Jimi Zoet
Coproducer
Theater Rotterdam
Technical coordination
Denzo Theatertechniek (André Goos and Peter Swikkers)
Education
Coosje de Loor (stagiar)
Graphic design
Ruben Verkuylen
Photography
Julian Maiwald
Special thanks to
Florian Hellwig, Educatie afdeling Theater Rotterdam and Ammar Jakish
Played Venues
Theater Rotterdam, Theater aan het Vrijthof, AINSI, Theater aan de Rijn, Theater Kikker, Theater Ins Blau, Theater De Lieve Vrouw, Toneelschuur, Stadsschouwburg Groningen, Monty Kultuurfaktorij, Corrosia, De Lawei, De Nieuwe Vorst, Frascati Theater, Het Nationale Theater, Theater aan het Spui