UR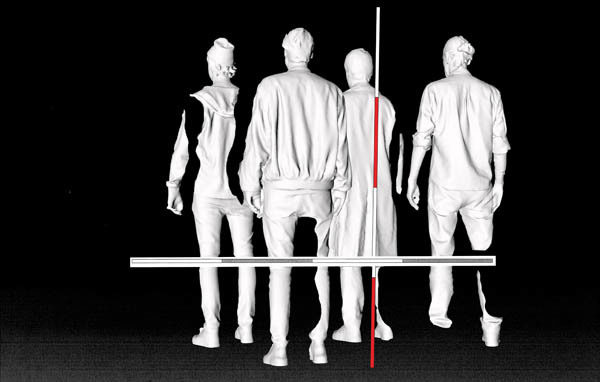 "Why do we actually make art?"
In UR performance collective URLAND goes back to the Ursprung, the origin, the very beginning. What is our motive for creating? What is the reason for movement? What is the secret of art? URLAND makes an attempt to unravel the Oer-One. What lies beneath the surface of man? What makes us human?
URLAND clashes with itself, with the world, with expectations and interpretation, with Nietzsche, with tradition, with the Empty Space, and ultimately with art. URLAND sees the theater as the primordial form and at the same time as the art of the future.
THUS THERE WE ARE AGAIN TO PROPAGATE ART TO OUR OWN PARISH! THE MARS OF CIVILIZATION! Aaaaaaah! WE ARE THE BARBARIANS, WE ARE THE CYNIC EUROPE, ENLIGHTENMENT, BLABLAblah CONTRA-ENLIGHTENMENT!
We want UR, we want radicality, we want stories, we want a ritual. Back to zero. Harakiri!
Credits
Concept and performance
Ludwig Bindervoet, Thomas Dudkiewicz, Marijn Alexander de Jong and Jimi Zoet
Coproduction
Theater Rotterdam
Costumes
Kostuumatelier Theater Rotterdam (Erik Bosman and Karin van der Leeuw)
Technical support
Denzo Theaterthechniek (André Goos, Jorg Schellekens) and Ruud Lamers
Grafic design
Ruben Verkuylen
Production Leader
Elise de Fooij
Public Relations
Esra J. Merkel
Business Management
Jens Besse
Special thanks to
Florian Hellwig, Elsemarijn Bruijs. URLAND is made possible by the City of Rotterdam and Fonds Podiumkunsten.
Played Venues
Theater Rotterdam, Theater Kikker, AINSI, De Lawei, De Toneelschuur, Theater Ins Blau, Het Nationale Theater, De NWE Vorst, Chasse Theater, LUX, Frascati Theater, Theater de Lieve Vrouw, Corrosia Theater, Theater aan de Rijn, Vrijhof, Theater Bellevue, Monty, Podium Islemunda, Musis en Stadstheater, Theater Walhalla, Maaspodium 010, Stadsschouwburg Utrecht