URLAND doet Openbaringen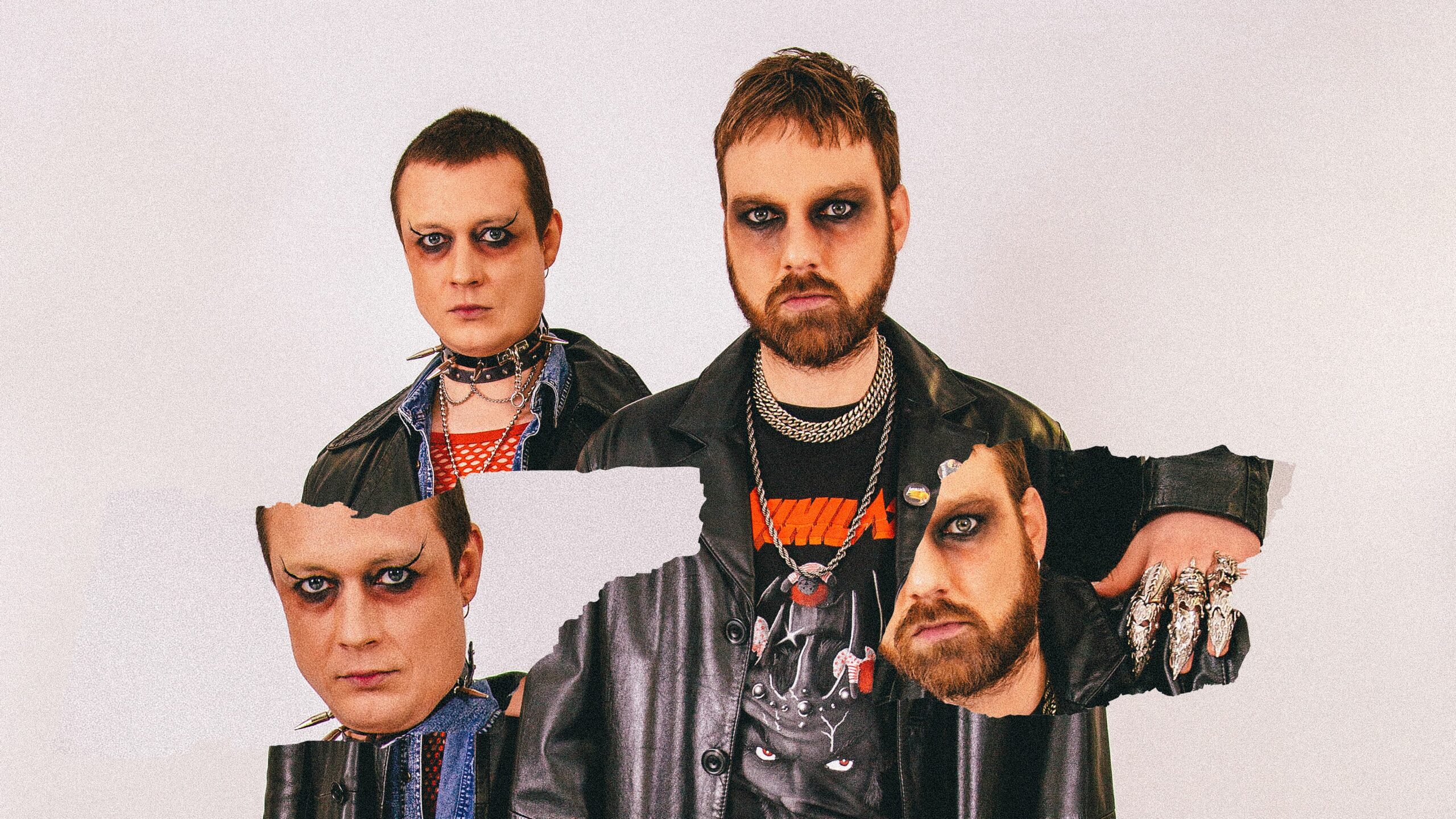 Performance collective URLAND plunges into the Bible's announcement of the End Times in this ragged basement performance. Apocalypse means revelation. Revelation is despair. Despair makes one live. URLAND, along with drummer Jens Bouttery, forms the heavily depressed and (end) time doom metal band 'DEATH.DEF' to sing together about the catastrophe of the world.
Seven seals, seven trumpets, seven thunderclaps. Seven seven-minute songs.
URLAND doet
'URLAND doet' is a playful series with anti-theatrical experiments. They are naughty dreams, seen exclusively in the studio of TR William Boothlaan. In this series, URLAND gives their answer to the multiplicity and complexity of an absurd reality. Three weeks of work, one week of showing. Deeds, not words.
Credits
Concept
URLAND (Jimi Zoet, Marijn Alexander de Jong, Thomas Dudkiewicz en Ludwig Bindervoet)
Cast
Jimi Zoet, Marijn Alexander de Jong en Jens Bouttery
Dramaturgy
Florian Hellwig
Graphic design
Ruben Verkuylen
Campaigne photography
Sandra Zegarra Patow
Styling poster image
Perrine Philomeen
Coproduction
Theater Rotterdam
Played Venues
TR Witte de With