mu' mu' mu', the movie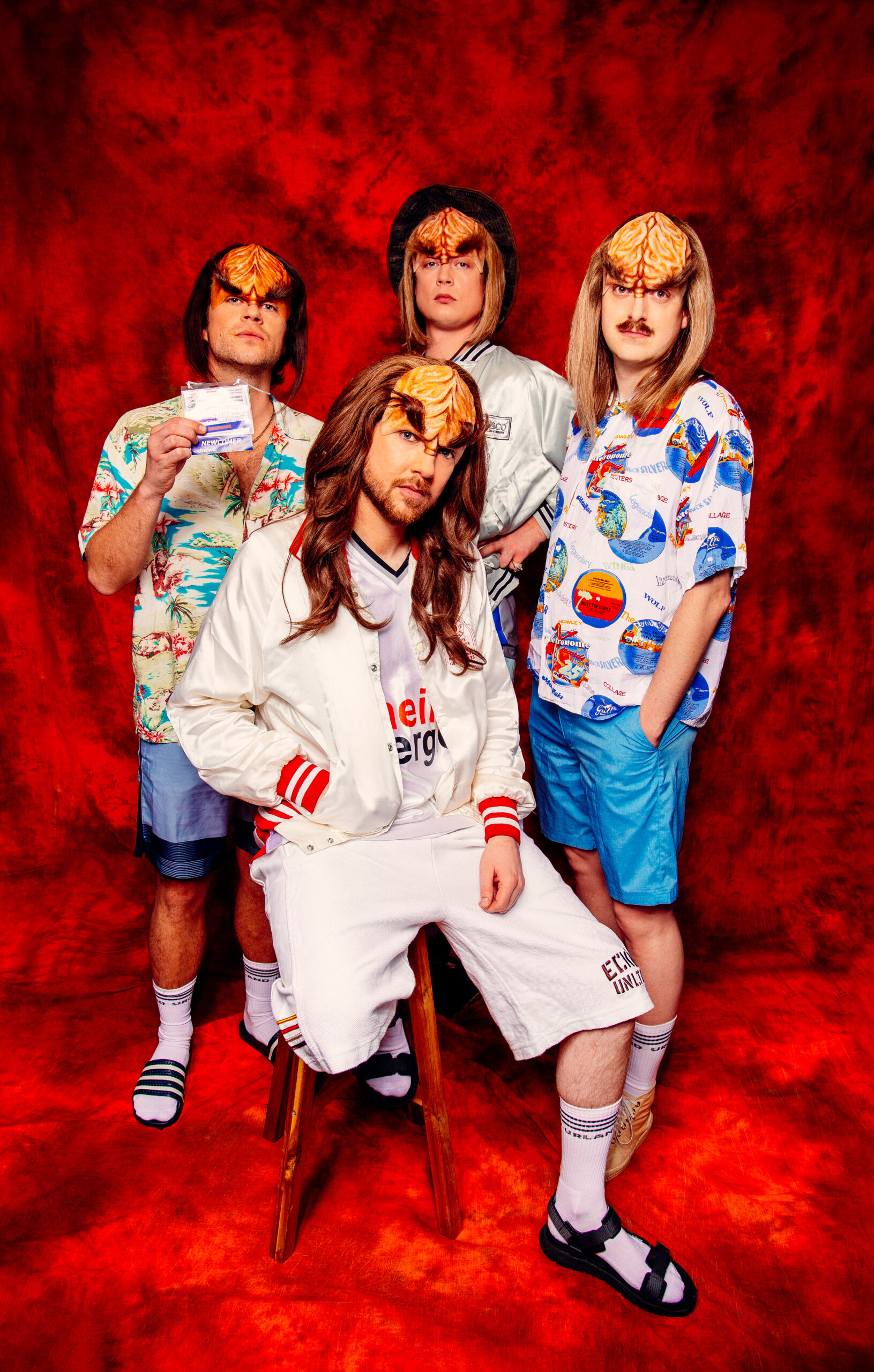 Performancecollectief URLAND maakt via Hamlet, Star Trek en Heiner Müller een dadaïstische ode aan het Woord. Vanaf 21 juni op een laptop bij jou in de buurt.
Mu' betekent 'woorden' in het Klingon en 'niets' in het Japans. Heel vaak was het NIETS afgelopen jaar. De tournee van onze buitenaardse taalshow mu' mu' mu' werd tot tweemaal toe geannuleerd ivm corona. Nu hebben we met filmmaker Huub Laurens de handen ineengeslagen om deze performance te vertalen naar het scherm. We zijn er heel trots op dat er nu ontzettend IETS is, een on demand downloadbaar artefact. Kom mee trippen met URLAND van het Klingon Language Institute in Amerika naar een lege zaal in Theater Rotterdam.
'Wat is dada? Een kunst? Een filosofie? Een politiek? Een virus? Een livestream? Is dada echte energie? Of is het helemaal Niets, dat wil zeggen alles?' (vrij naar Raoul Hausmann)
Wanneer je de link in de titel volgt (scroll naar beneden, bij documentatie), kom je via de website van Vimeo direct bij de film terecht. Daar log je in met je Vimeo account. Heb je nog geen account bij Vimeo? Dan kan je die direct aanmaken met je Facebook of Google-account of met je mailadres. 
Credits
Concept & performance
Ludwig Bindervoet, Thomas Dudkiewicz, Marijn Alexander de Jong, Jimi Zoet
Camera & montage
Huub Laurens
Video in-performance
Peter van Til
Dramaturgie
Tobias Kokkelmans
Maskers
Julia Warmerdam, Leo Maliepaard
Kostuums
Kostuumatelier Theater Rotterdam (Karin van der Leeuw & Erik Bosman)
Techniek
Denzo Theatertechniek (André Goos), Jaap Schledorn
Productieleider
Sarah Steeman
Grafisch ontwerp
Ruben Verkuylen
Fotografie
Sandra Zegarra Patow
Tekstvertaling Klingon Die Hamletmaschine
Lieven L. Litaer
Publiciteit
Esra J. Merkel
Zakelijke leiding
Jens Besse
Coproductie
Theater Rotterdam
Mede mogelijk gemaakt door
Gemeente Rotterdam en Fonds Podiumkunsten
Bijzondere dank aan
Marc Okrand, The Klingon Language Institute, Marvin van den Berg & Jimmy Niesen