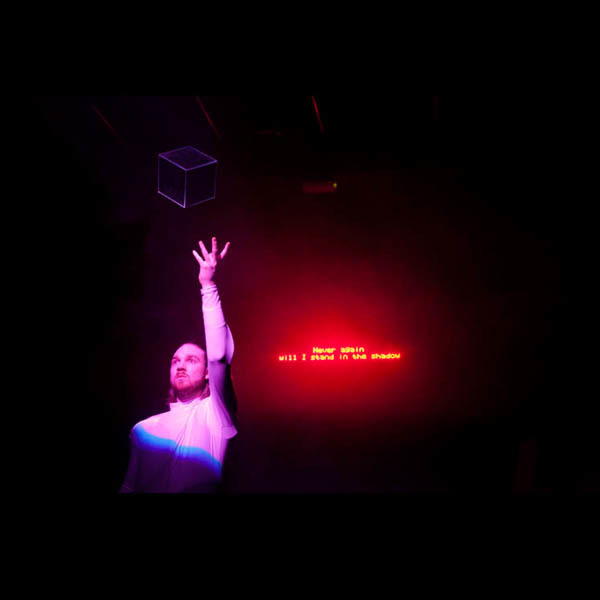 House on Mars: Pixelrave
Introductie
House on Mars: PIXEL RAVE is een beeldende TechnOpera van het nieuwe performance collectief URLAND. Het speelt zich af in de ruimte waar twee broers elkaar onverwacht weerzien. Een strijd om de Pixel ontketent.
---
---
Informatie
Somewhere in outer space…
A new world is arising.
Two brothers reunite.
Or don't they?
Silver and Reifer are the two brothers in this intergalactic tale. Silver allegedly died twenty years ago. When sent by Earth to find new ground to live on, the last thing Reifer expects, is finding his long lost brother on Mars. Brotherly rivalry, jealousy, pursuit of power and irrevocably: Death. The power to rule, lies within the Pixel.
In this Science-fiction world, URLAND disturbs with a combination of miraculously good B-acting and the classic laws of Gesamtkunst. Inspired by well-known stories of brotherhood such as the mythical Romulus and Remus, or the religious Abel and Kaïn, URLAND creates his own new myth in outer space. House on Mars: PIXEL RAVE is a TechnOpera with a live DJ on stage.
URLAND is a new performance collective from the Toneelacademie Maastricht. For this production they work together with Techno-producer Tomas Loos, an unknown mastermind in the Techno-scene.
---
audio
---
Aftiteling
| | |
| --- | --- |
| Titel | House on Mars: Pixelrave (2013) |
| Spel/Concept | Ludwig Bindervoet, Thomas Dudkiewicz, Marijn Alexander de Jong, Ralph Kooijman, Karel van Laere en Jimi Zoet |
| Muziek | Tomas Loos |
| Productie | Huis van Bourgondië en Toneelacademie Maastricht |
Bijzondere dank aan
SIA RAAK - The virtual body
---