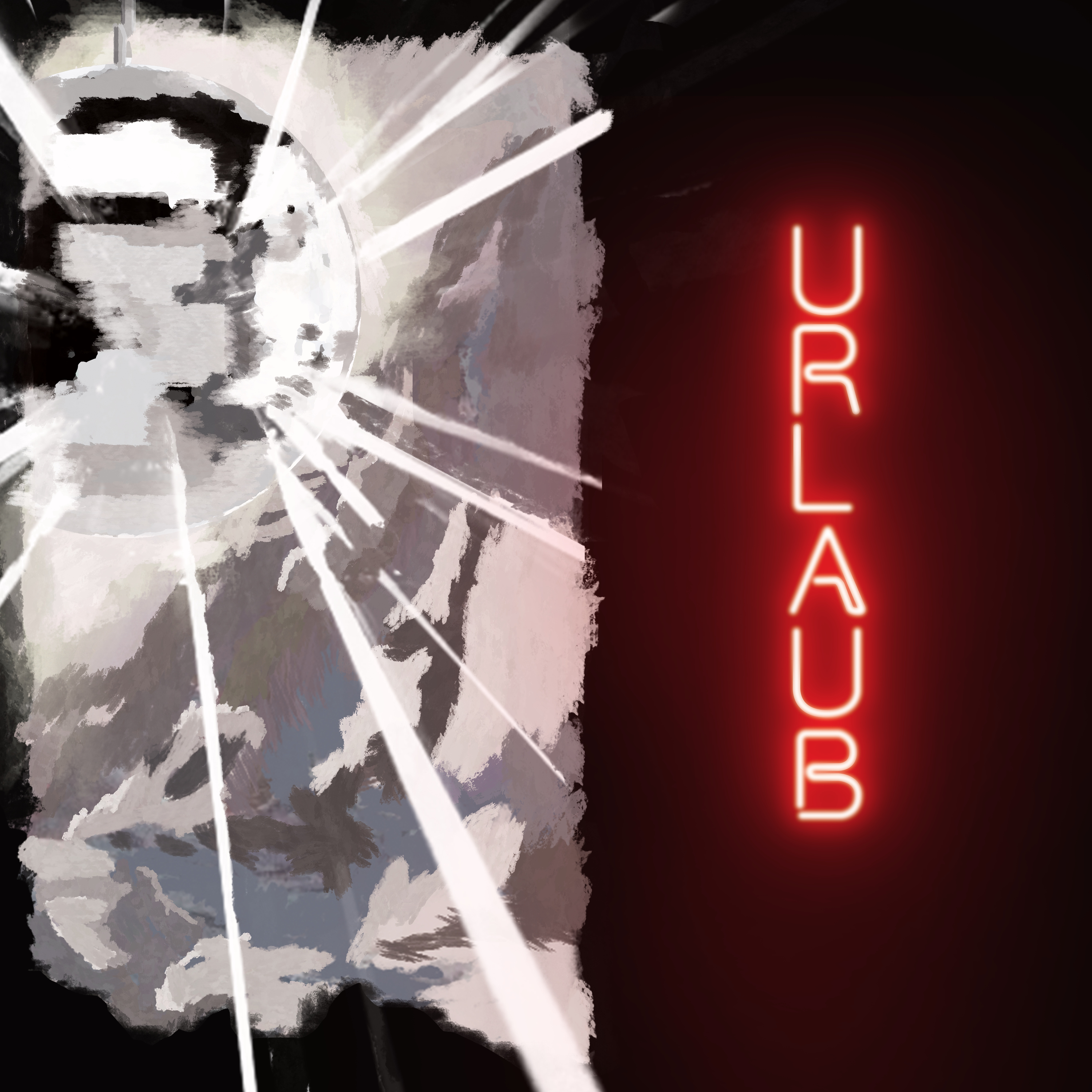 URLAUB
Performancecollectief URLAND presents URLAUB, an Italo-Disco-recreational horror.

Welcome to the era of mental illnesses. The burnout society is over-stimulated and hyperactive. The homo economicus is marketing himself and silently we weep bitter Prozac-tears. We work by voluntary force and relax in involuntary freedom. Rest turns to unrest.

Too much truth, too much untruth, too many expectations, too much data, too much access, too many friends… TRANQUILO. WE NEED TO GET AWAY. SEDATE US. WE NEED VACATION FROM VACATION.

URLAND ultimate packing checklist: favourite music, nice costumes and patriarch Nietzsche. URLAND detaches. URLAND wants to be free from the millennial tragedy. URLAUB is a personal attempt to cause theatrical distress and to kill actual time.

Is that the true vacation, the empty time?

URLAND looks for the meaning of Nothingness.
---
Credits
| | |
| --- | --- |
| Title | URLAUB (2018) |
| Concept/Cast | Ludwig Bindervoet, Thomas Dudkiewicz, Marijn Alexander de Jong and Jimi Zoet |
| Production | URLAND |
| Coproduction | Theater Rotterdam |
| Technique | Denzo Techniek, Peter Swikker, and Andre Goos |
| Education (intern) | Coosje de Loor (stagiair) |
| Production director | Sarah Steeman |
| Graphic Design | Ruben Verkuylen |
| Marketing | Esra J. Merkel |
| Financial director | Jens Besse |
| Photograph | Julian Maiwald |
Special Thanks
Florian Hellwig, Educatie afdeling Theater Rotterdam en Ammar Jakish.
Made possible by Gemeente Rotterdam en Fonds Podiumkunsten
Performed at
Ainsi Maastricht
Corrosia, Almere
De Lawei Drachten
De Lieve Vrouw Amersfoort
De Nieuwe Vorst
Frascati Theater, Amsterdam
Het Nationale Theater Den Haag
Monty, Antwerpen
Stadsschouwburg Groningen
Theater aan de Rijn Arnhem
Theater Ins Blau Leiden
Theater Kikker Utrecht
Theater Rotterdam
Toneelschuur Haarlem
---