De Internet Trilogie – the book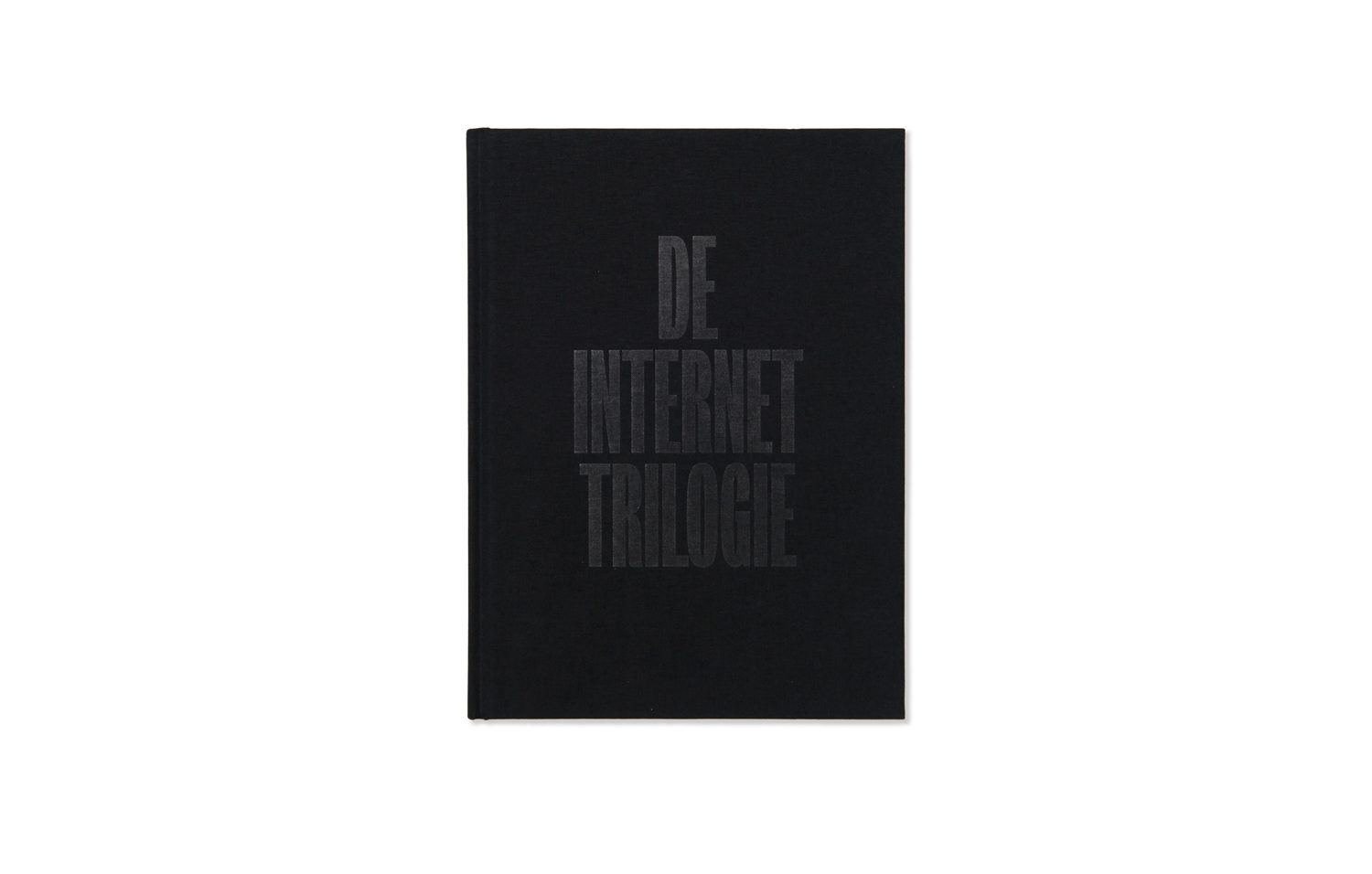 Published by URLAND – an imprint of Uitgeverij Karaat, performance collective URLAND presents the book of their performance series The Internet Trilogy. This work is a compilation of three years of research on the Internet phenomenon. In the trilogy, URLAND places the (hyper) link between the myth of Prometheus and the modern digital fire.
From 2014 to 2016 URLAND worked at the performances MS DOS / Prometheus chained (I), EXPLORER / Prometheus unleashed (II, together with CREW / Eric Joris) and INTERNET OF THINGS / Prometheus the Fire-Bringer (III). Also included are the studies and related projects as URLAND presents: 4 Noble Truths in 49 slides and the game Evil Weblords II (ism Oneseconds).
In these three years, URLAND talked with scientists, hackers and philosophers about the most interesting development of the modern age. URLAND wants the book to show how theatricality is created in their rehearsal space, and how contemporary theater is related to a rapidly changing social reality.
Together with graphic designer Ruben Verkuylen URLAND created a visually stimulating publication, using Whatsapp conversations, sketches, selfies, poetry, interviews, and essays, balancing between mystery and transparency.
Ludwig Bindervoet: "The book is an analog monument (about the digital revolution), in which the reader is given an insight into the process of a performance collective. It is also a statement against the vanishing theater archive. You may be angry, but you can also take the helm. "
In the book on the Internet Trilogy, there are essays included by Florian Hellwig, multimedia artist/pioneer Eric Joris, and theater scholars Chiel Kattenbelt and Henk Havens. Hellwig writes from his view as dramaturge on the paradox as a driving force of the 3 shows. " Joris looks back on the promise of the Internet in the 90s, and Kattenbelt and Havens talk about intermediality and 'the intensification of the performative' in the work of Urland.
ISBN 978-90-79770-42-7
232 pages, € 60.00
The book can also be bought via jens@urland.nl.
Credits
Concept & editors
URLAND (Ludwig Bindervoet, Thomas Dudkiewicz, Marijn Alexander de Jong, Jimi Zoet)
Authors contributions
Erik Bindervoet, Henk Havens, Florian Hellwig, Eric Joris, Chiel Kattenbelt, Marijn Lems en Jan Zoet
Translation
Roderick de Vries & Thomas Dudkiewicz
Product photography
Janne van Gilst
Played Venues
Book launch Sept. 13th 2019 - Theater Rotterdam